Upcoming Events
NJDAA 2023-2024 Calendar Coming Soon!
Southern DA Society 2023-2024 Coming Soon!
Questions regarding Southern DA Society can be sent to: SDASNEWS2000@GMAIL.COM
Pennsylvania Dental Assistants Association
PDAA is offering CE in the Philadelphia area. Visit the PDAA website for more information.
Other Webinars, Seminars, and Meetings
American Dental Assistants Association
online courses and webinars
The ADAA offers over 100 online continuing education courses as well as on demand and live webinars.
FREE for ADAA members and at very affordable prices for non-members.
Check out our national website for full details.
September 10, 2023 Mandatory Dental Extravaganza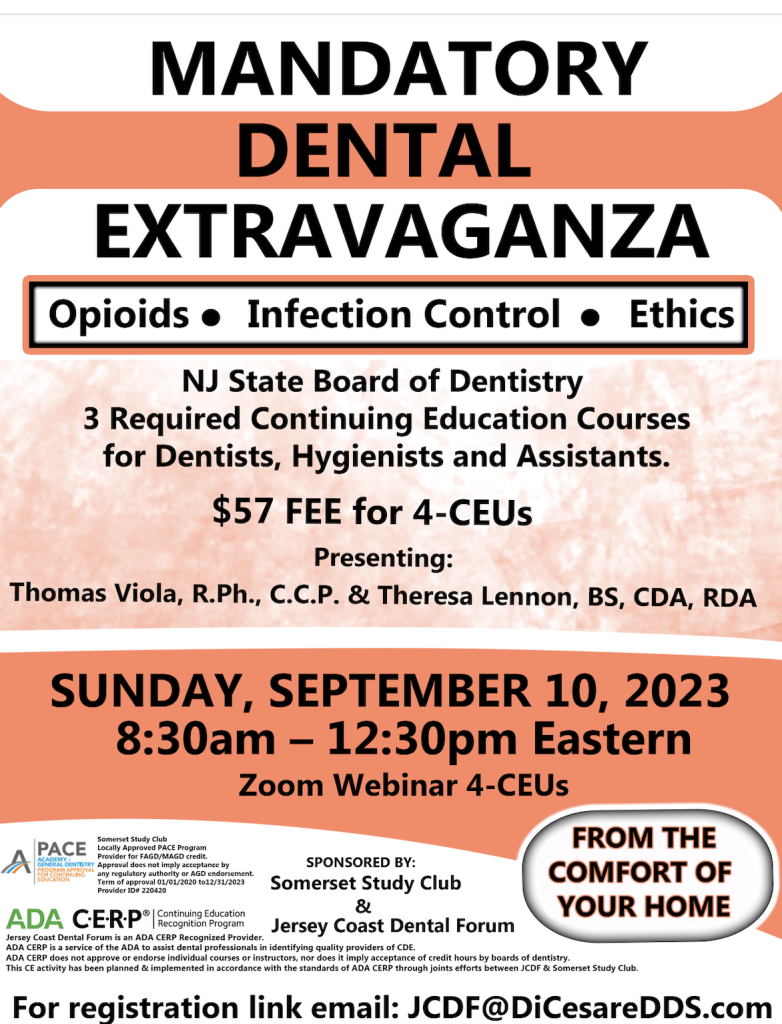 ---