Member in the NEWS!!
Rowen College of South Jersey Celebrates Installment of New Dental Program Director 
NJDAA member Judy Zirkle, is the College's first-ever Dental Program director. Congratulations Judy! She will be leading the CODA accreditation as the school addresses the needs of the dental community. https://www.rcsj.edu/News/Releases/Pages/RCSJ-Celebrates-Installment-of-New-Dental-Program-Director%E2%80%AF-.aspx
Annual Session News
Thank you to all those that attended the NJDAA's 90th Annual Session on Saturday April 22, 2023.
Congratulations to the prize winners:
$25.00 Amazon Gift Cards went to Alice O'Boyle, Amanda Conroy, Tracy Wilkinson, and Meredith Bond!
ADAA memberships – Tracy Wilkinson and Paula Garzon
What is Annual Session?
Annual Session is a time for dynamic education, collaboration with our peers, professional development,
and a time to bring on the next year's officers and end the current year. Members will be notified via email, please make sure your ADAA membership is always up to date!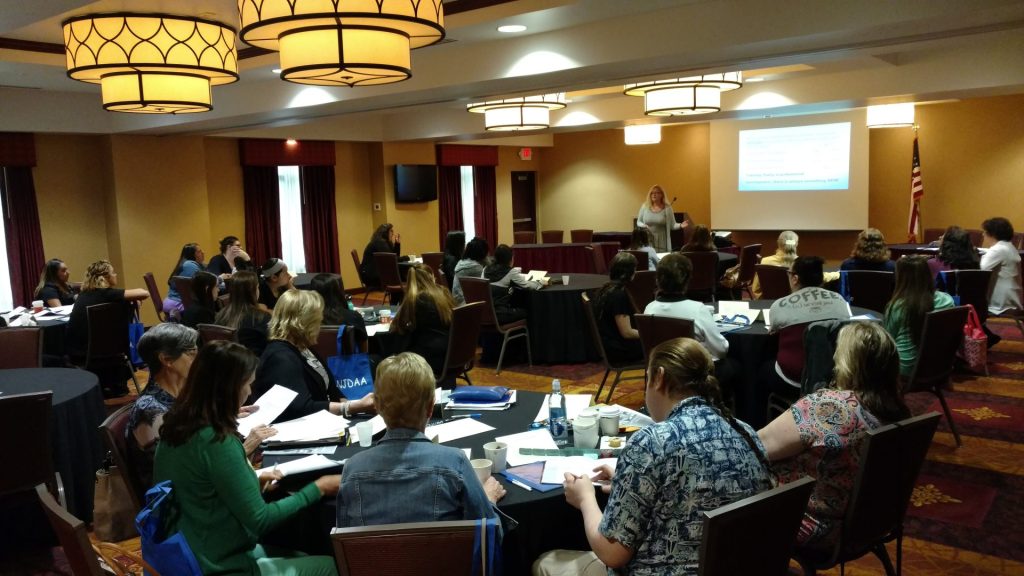 Looking forward to DARW March 5-11, 2023